In a world filled with diverse expressions of beauty, few things captivate the heart and soul as effortlessly as a breathtaking flower bouquet. Flowers have an innate ability to convey emotions, tell stories, and bring joy. At Flower Delivery Philippines, we take pride in curating the most beautiful flower bouquets that transcend borders and cultures. Join us on a journey through a floral symphony, where each petal tells a unique story of love, joy, and beauty.
The Elegance of Roses Bouquet:
No bouquet embodies timeless elegance quite like a bouquet of roses. With their velvety petals and enchanting fragrance, roses have been a symbol of love and passion for centuries. Our collection boasts a stunning array of rose bouquets, ranging from classic red roses that speak of romance to mixed color bouquets that convey a spectrum of emotions. Whether it's a dozen red roses for a special anniversary or a mixed roses bouquet for a birthday surprise, our selection ensures that you find the perfect arrangement to express your sentiments.
Tulips Bouquet: A Burst of Springtime Bliss:
Tulips are synonymous with the arrival of spring and are cherished for their vibrant colors and graceful simplicity. Our tulip bouquets capture the essence of a springtime garden, offering a burst of joy and positivity. From the classic red tulips to the cheerful yellow and delicate pastels, our tulip bouquets are perfect for any occasion. Send a tulip bouquet to brighten someone's day or celebrate the simple pleasures of life.
Lilies Bouquet: Majestic Beauty in Bloom:
Lilies, with their regal appearance and captivating fragrance, add an air of sophistication to any bouquet. Our lily bouquets feature a variety of colors, including pristine whites, soft pinks, and bold oranges. Whether you choose a mono-lily bouquet for a refined touch or a mixed arrangement for a burst of color, our lilies bouquets are a testament to the majestic beauty that blooms in every corner of the world.
Hydrangeas Bouquet: Whispers of Romance:
Hydrangeas are known for their lush, voluminous blooms and romantic charm. Our hydrangeas bouquets are a delicate expression of love and appreciation. From soft blues to romantic pinks and pure whites, each hydrangea bouquet is a work of art. These blooms are perfect for conveying heartfelt emotions on anniversaries, weddings, or any moment that calls for a touch of romance.
Sunflowers Bouquet: A Ray of Sunshine:
Bright, cheerful, and symbolizing loyalty and adoration, sunflowers are a true ray of sunshine. Our sunflowers bouquets bring the warmth of the sun into any room, making them an ideal choice for uplifting occasions. Whether you're celebrating a birthday, expressing gratitude, or simply sending good vibes, a sunflower bouquet is a joyful reminder of the beauty found in simplicity.
Baby's Breath Bouquet: Dainty and Delicate:
Sometimes, it's the subtle touches that make the most significant impact. Our baby's breath bouquets are a testament to the beauty found in simplicity. These delicate blooms complement any flower arrangement, adding an ethereal touch. Whether used as a standalone bouquet or as a charming addition to a larger arrangement, baby's breath embodies the delicate moments that make life truly beautiful.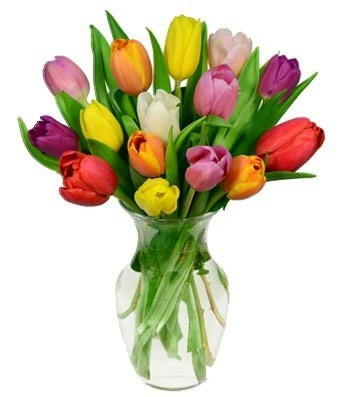 Gerbera Daisies Bouquet: Playful and Vibrant:
For a burst of playful energy and vibrant colors, our gerbera daisies bouquets are the perfect choice. These cheerful blooms come in a spectrum of hues, from sunny yellows to bold reds and soft pinks. Ideal for birthdays, celebrations, or just to brighten someone's day, a gerbera daisies bouquet is a lively expression of joy and positivity.
Carnations Bouquet: Timeless Elegance, Enduring Love:
Carnations, with their ruffled petals and sweet fragrance, embody timeless elegance. Our carnation bouquets are carefully curated to convey sentiments of love, admiration, and appreciation. Whether you choose a monochromatic arrangement for a classic touch or a mixed bouquet for a burst of color, carnations bouquets are a versatile choice that transcends trends, making them a perennial favorite.
Orchids Bouquet: Exotic Elegance from the Tropics:
Dive into the enchanting world of orchids with our exquisite orchid bouquets. Originating from the tropical regions, orchids boast unparalleled elegance and diversity. Our collection features a range of orchid bouquets, from the classic white Phalaenopsis to vibrant Vanda orchids. Orchids symbolize rare beauty and exotic charm, making them a unique choice for special occasions. The intricate patterns and vibrant colors of orchids make each bouquet a work of art, perfect for expressing admiration, gratitude, or celebrating life's extraordinary moments.
Peonies Bouquet: A Whirlwind of Romance and Prosperity:
Celebrate the fleeting beauty of spring with our luxurious peonies bouquets. These voluminous blooms, available in shades of blush, coral, and pure white, are a symbol of romance and prosperity. Peonies embody a sense of opulence and luxury, making them a perfect choice for weddings, anniversaries, or any occasion where you want to convey grand gestures of love. Our peonies bouquets are meticulously crafted to capture the essence of a blooming peony garden, creating a visual spectacle that resonates with the heart.
Calla Lilies Bouquet: Modern Elegance in Every Petal:
For a touch of modern sophistication, our calla lilies bouquets are a stellar choice. The sleek, trumpet-shaped blooms exude an understated elegance that complements contemporary aesthetics. Available in a range of colors, from classic whites to deep purples and vibrant yellows, calla lilies add a chic and refined touch to any arrangement. Whether used as a standalone bouquet or combined with other blooms, calla lilies are a symbol of purity and sophistication.
Wildflower Bouquet: Nature's Whimsical Symphony:
Step into the wild with our charming wildflower bouquets that capture the untamed beauty of nature. These bouquets showcase an assortment of blooms, mirroring the spontaneity and diversity found in meadows and fields. From daisies and dandelions to cornflowers and Queen Anne's lace, our wildflower bouquets are a celebration of nature's whimsical symphony. Send a wildflower bouquet to evoke feelings of freedom, joy, and the simple pleasures of life.
Exotic Tropical Bouquet: A Tropical Paradise Delivered:
Transport your senses to a tropical paradise with our exotic tropical bouquets. Filled with vibrant blooms like hibiscus, bird of paradise, and anthurium, these bouquets bring the lively colors and bold shapes of the tropics to your doorstep. Ideal for adding a touch of exotic flair to birthdays, celebrations, or expressing well wishes, our tropical bouquets are a captivating choice for those who appreciate the beauty of faraway landscapes.
The Art of Flower Arranging: Elevating Your Floral Experience:
Beyond the individual beauty of each flower, the art of flower arranging plays a crucial role in creating stunning bouquets. Our expert florists carefully consider color palettes, textures, and shapes to craft arrangements that are not only visually pleasing but also emotionally resonant. From traditional round bouquets to cascading designs and contemporary geometric arrangements, we offer a diverse range of styles to suit every taste and occasion.
The Language of Flowers: Expressing Emotions Through Blooms:
Flowers have long been associated with conveying emotions, thanks to the language of flowers, also known as floriography. Each bloom carries a unique significance, allowing you to express sentiments without uttering a single word. For example, red roses symbolize love and passion, while lavender represents devotion and calmness. Understanding the language of flowers adds depth and meaning to your floral gift, creating a personalized experience that goes beyond the visual appeal of the bouquet.
Customization Options: Crafting Your Unique Floral Masterpiece:
At Flower Delivery Philippines, we understand that every occasion is unique, and personalization adds a special touch to your floral gift. Explore our customization options to create a bouquet that perfectly reflects your sentiments and the recipient's personality. Choose specific blooms, colors, and arrangements to tailor your floral masterpiece. Our team is dedicated to bringing your vision to life, ensuring that your gift is not only beautiful but also deeply meaningful.
The Joy of Flower Subscription: Blooms That Keep Giving:
Experience the beauty of fresh flowers every week (or every month) with our flower subscription service. Treat yourself or a loved one to the surprise and delight of receiving handpicked bouquets on a recurring basis. Whether it's a monthly delivery of seasonal blooms or a weekly arrangement to brighten up your space, our flower subscription service brings the beauty of flowers into your life consistently. It's a thoughtful and convenient way to enjoy the uplifting power of flowers regularly.
Same-Day Flower Delivery: Spreading Joy at the Speed of Petals:
At Flower Delivery Philippines, we understand the importance of timely expressions of love and celebration. That's why our same-day flower delivery service is designed to bring joy to your doorstep promptly. Whether you're celebrating a last-minute occasion or just want to brighten someone's day spontaneously, our efficient delivery ensures that your thoughtfully chosen bouquet arrives fresh and vibrant, ready to convey your sentiments in full bloom.
Sustainable Blooms: Nurturing Nature, One Bouquet at a Time:
In our commitment to both beauty and responsibility, Flower Delivery Philippines proudly offers sustainable blooms. We source our flowers from eco-friendly farms that prioritize ethical and environmentally conscious practices. By choosing our sustainable bouquets, you not only enjoy the beauty of fresh flowers but also contribute to a greener, healthier planet. Join us in nurturing nature and spreading love in an eco-friendly way with our stunning collection of sustainable flower arrangements.
Floral Gifts for Every Occasion: Beyond Bouquets:
While our bouquets steal the spotlight, Flower Delivery Philippines offers a diverse range of floral gifts to suit every occasion. Explore our selection of flower baskets, elegant vases, and charming potted plants to find the perfect gift that goes beyond the traditional bouquet. From sympathy arrangements to congratulatory bouquets and get-well-soon blooms, our extensive collection ensures that you can express your sentiments in the most fitting and personalized way possible.
The Wedding Collection: Blossoming Love Stories:
Embark on a journey of love with our exquisite wedding flower collection. From romantic rose bouquets for the bride to sophisticated boutonnieres for the groom, our wedding flowers are crafted to elevate the beauty of your special day. Whether you're planning an intimate ceremony or a grand celebration, our floral experts work closely with you to create bespoke arrangements that reflect your love story and add an unforgettable touch to your wedding day.
Corporate Floral Solutions: Blooms in the Boardroom:
Enhance your corporate environment with the elegance of fresh flowers. Flower Delivery Philippines offers corporate flowers that bring the beauty of nature into your workspace. From weekly flower arrangements for reception areas to bespoke bouquets for special events and client meetings, our corporate services are tailored to add a touch of sophistication and freshness to your professional setting. Elevate your corporate image with the power of flowers.
Online Flower Workshops: Unleash Your Inner Florist:
For those who appreciate the art of flower arranging, Flower Delivery Philippines presents online flower workshops. Join our virtual classes and discover the secrets of creating stunning bouquets from the comfort of your home. Led by our expert florists, these workshops provide hands-on experience, valuable tips, and creative inspiration. Unleash your inner florist and learn the art of crafting breathtaking floral arrangements that capture the essence of beauty.
Customer Reviews: Stories of Floral Delight:
Our customers are at the heart of everything we do, and their satisfaction is our greatest reward. Explore the stories of floral delight in our customer reviews, where individuals share their experiences with Flower Delivery Philippines. From heartfelt thank-yous to tales of surprise and joy, these testimonials paint a vivid picture of the impact that our beautiful bouquets have on people's lives. Join the chorus of satisfied customers who have experienced the magic of Flower Delivery Philippines.
The Flower Blog: A Blooming Haven of Inspiration:
Delve into the world of flowers with our Flower Blog, a blooming haven of inspiration and information. From flower care tips to seasonal floral trends, our blog is a treasure trove of knowledge for flower enthusiasts. Discover the language of flowers, explore the symbolism behind different blooms, and stay updated on the latest floral design trends. Immerse yourself in the world of petals and leaves, and let our Flower Blog be your guide to all things floral.
Flower Delivery Philippines Rewards: Blooms That Give Back:
As a token of appreciation for our loyal customers, Flower Delivery Philippines introduces the Rewards Program. Earn points with every purchase and enjoy exclusive discounts, early access to new collections, and special perks. Our Rewards Program is our way of saying thank you for choosing us as your preferred flower delivery service. Join the Flower Delivery Philippines family and let your love for blooms be rewarded.
Conclusion: A Floral Journey Beyond Boundaries:
At Flower Delivery Philippines, we believe that the most beautiful flower bouquet is not just an arrangement of petals and stems; they are expressions of love, joy, and appreciation. Each bouquet in our collection is carefully curated to bring a touch of beauty and elegance into your life. Whether you're celebrating a special occasion, expressing your deepest emotions, or simply sending a message of love, our flower bouquets are designed to convey the beauty that exists in every corner of the world. Choose Flower Delivery Philippines for a floral experience that goes beyond borders, creating memories that last a lifetime.
As we conclude our exploration of the most beautiful flower bouquets in the world, we invite you to embark on a floral journey that transcends borders and cultures. At Flower Delivery Philippines, our commitment to excellence extends beyond the visual appeal of our bouquets. We strive to create an experience that speaks to the heart, conveying emotions and creating lasting memories. Choose the perfect bouquet to celebrate life's moments, express your deepest feelings, and bring joy to yourself and others. Our collection is a testament to the universal language of flowers, reminding us that beauty blooms in every corner of the world.