Sending Love, Joy, and Care - Gift Baskets that Speak Volumes
When it comes to conveying warm wishes, appreciation, and love, there's nothing quite like the art of gifting. And what better way to express your heartfelt emotions than with a beautifully curated gift basket? Gift baskets are a thoughtful and versatile present suitable for any occasion, be it birthdays, anniversaries, holidays, or just to let someone know you care. In the heart of Southeast Asia lies the Philippines, a country known for its rich cultural heritage and warm hospitality. Now, with Flower Delivery Philippines' online store, you can easily send your best wishes through their exquisite Gift Baskets, bridging distances and bringing smiles to your loved ones.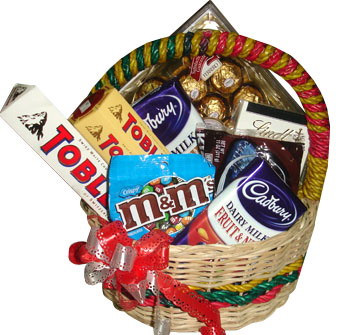 Why Choose Gift Baskets?
Gift baskets have been a popular choice for gifting throughout history, and for a good reason. They offer a delightful assortment of carefully selected goodies that cater to various preferences, making them perfect for both individuals and groups. From delectable treats to pampering essentials, there's a gift basket for everyone, regardless of age or gender. Gift baskets stand out as an all-in-one package that exudes charm, reflecting the sender's thoughtfulness in putting together a unique and personalized present.
When you choose a gift basket, you go beyond the traditional gifting experience of presenting a single item. You present a variety of delightful surprises, each carefully chosen to evoke joy, gratitude, and appreciation from the recipient. Whether it's a family member, a friend, a colleague, or a corporate partner, gift baskets create a lasting impression of abundance, generosity, and care.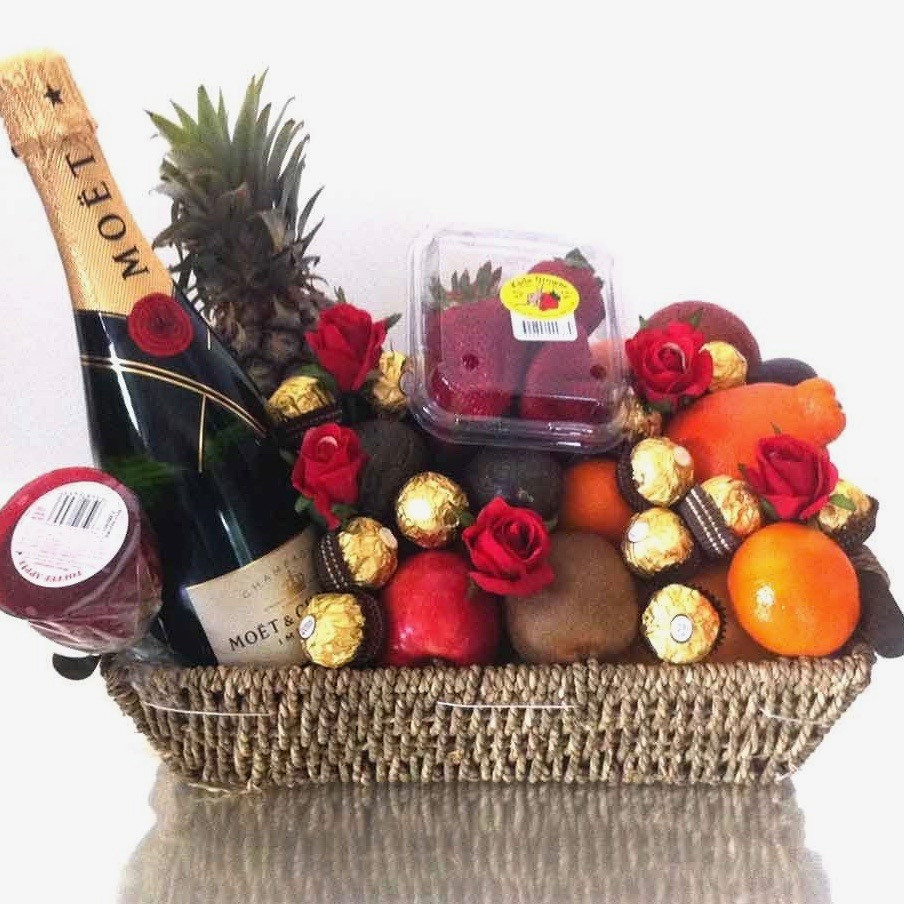 Gift Baskets - A Gesture of Abundance
The act of giving is an incredible experience, and gift baskets take it a notch higher by providing a sense of abundance. When your loved ones receive a beautifully arranged gift basket, they'll not only appreciate the items within but also the effort and care put into creating the perfect ensemble. It's like giving them multiple gifts rolled into one, each representing a token of your affection. Moreover, the feeling of unboxing a gift basket filled with surprises and treats is unbeatable. It generates a rush of excitement and leaves a lasting impression on the recipient.
Gift baskets are an opportunity to showcase your understanding of the recipient's likes and preferences. By choosing their favorite items, you demonstrate how much you value their happiness and enjoyment. From gourmet chocolates to aromatic candles, from fresh fruits to premium wines, the possibilities are endless. The diverse range of items in a gift basket ensures that there's something for everyone, no matter their age, interests, or lifestyle.
Gift Baskets for Every Occasion
One of the greatest advantages of gift baskets is their versatility. Whether it's a joyful celebration or a moment of sympathy, a gift basket is always a suitable choice. At Flower Delivery Philippines, you'll find a wide selection of gift baskets tailored for various occasions, ensuring there's something special for everyone. Let's explore some of the occasions where a gift basket can convey your emotions flawlessly:
Birthday Bash: Make your loved one's birthday memorable with a delightful gift basket that includes a mix of their favorite treats, chocolates, and perhaps a cute plushie. You can even add a personalized birthday card to make it extra special.
Anniversary: Celebrate years of togetherness with a romantic gift basket comprising scented candles, gourmet snacks, and a bottle of sparkling champagne. A personalized message of love and appreciation will complete the heartfelt gesture.
Holiday Cheer: Spread holiday cheer and send warm wishes to friends and family with a festive gift basket filled with seasonal goodies and delicacies. Christmas, New Year, Easter, or any other holiday becomes merrier with a thoughtfully curated gift basket.
Get Well Soon: Show your care and concern by sending a thoughtful get-well-soon gift basket, complete with nourishing soups, fruits, and a heartfelt note. Let your loved one know you're there for them during their recovery.
New Baby Arrival: Congratulate the new parents on their bundle of joy with a baby gift basket, featuring baby essentials, cute onesies, and baby care products. A personalized touch, such as the baby's name, adds an extra layer of warmth.
Graduation: Commemorate the graduate's achievements with a gift basket that combines celebratory items like balloons, confetti, and gourmet snacks. Encourage them as they step into a new chapter of their life.
Sympathy: Express your condolences and support during difficult times by sending a sympathy gift basket filled with comforting items and words of solace. Let your presence be felt even when you can't physically be there for them.
Corporate Gifts: Strengthen business relationships by sending elegant and sophisticated gift baskets to clients, partners, or employees. Show appreciation for their collaboration and trust in your company.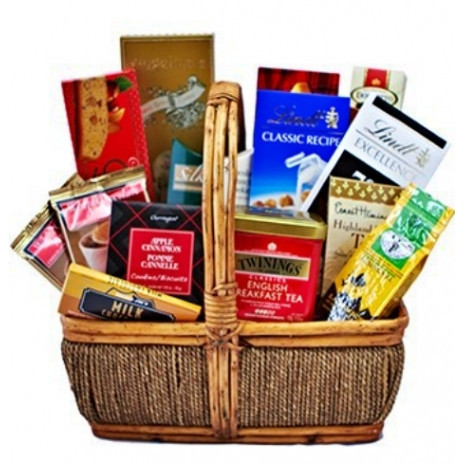 Gift Baskets - The Ultimate Convenience
In today's fast-paced world, convenience plays a vital role in decision-making. Flower Delivery Philippines' online store understands the value of your time and strives to provide a seamless shopping experience. Ordering gift baskets from their website is quick and easy, saving you the hassle of visiting physical stores. With just a few clicks, you can explore the extensive collection, choose the perfect gift basket, and have it delivered directly to the recipient's doorstep.
The online platform offers a user-friendly interface that allows you to browse through an extensive catalog of gift baskets. Each product is accompanied by a detailed description, providing information about the included items and their significance. Additionally, the website offers filters and sorting options to help you find the ideal gift basket based on occasion, price range, or specific items.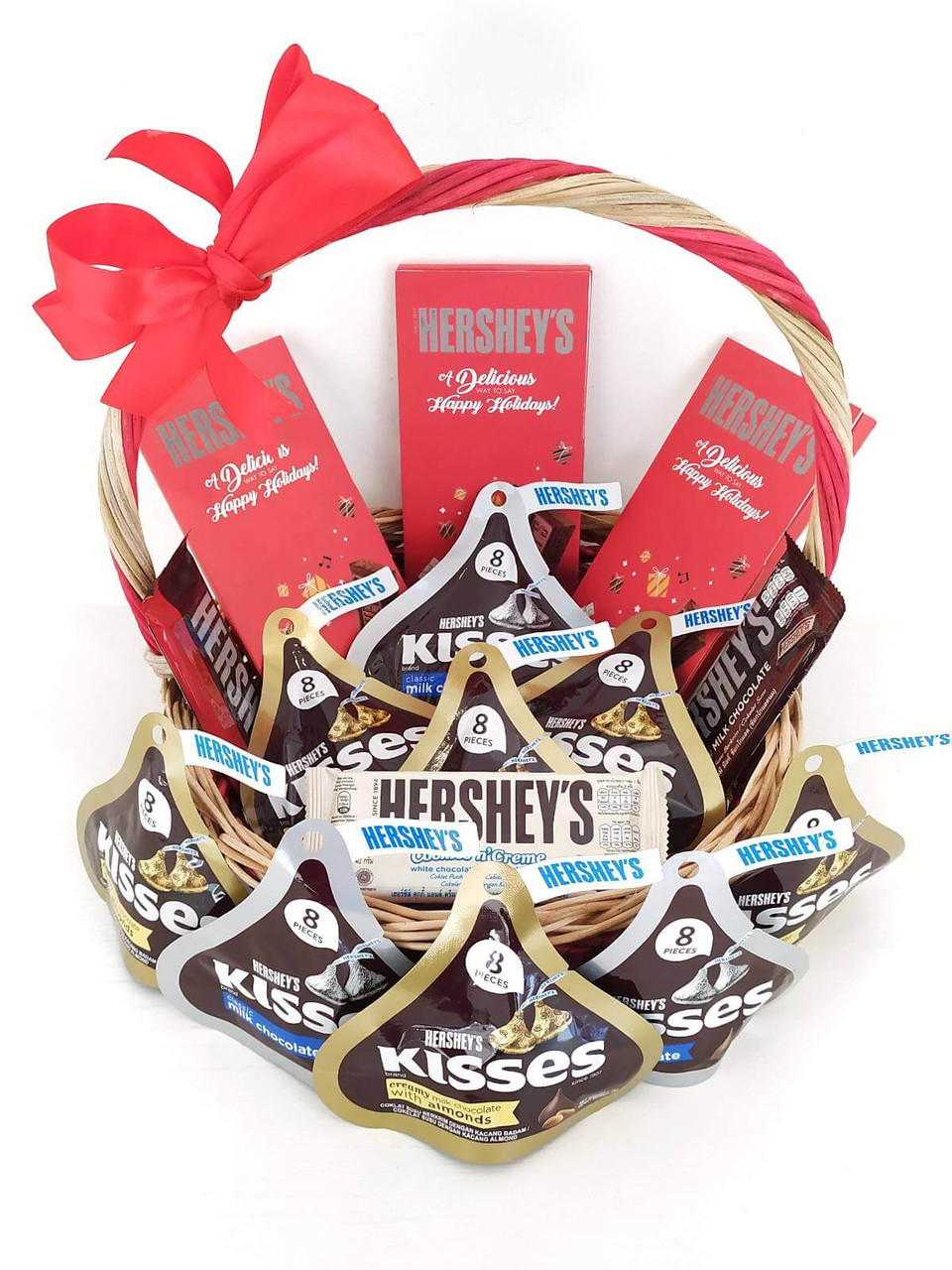 Customized Gift Baskets - A Touch of You
While Flower Delivery Philippines offers an impressive range of pre-curated gift baskets, they also understand the significance of personalization. If you have a specific vision for your gift basket, they welcome you to create a customized one. You can handpick each item to suit the recipient's taste and preferences, adding a touch of your personality to the present. This option allows you to craft a truly unique gift that reflects your emotions perfectly.
The process of creating a customized gift basket is simple and rewarding. You can browse through the available items, including gourmet treats, fresh flowers, spa products, wines, and more. Select the ones that resonate with the recipient's interests and lifestyle. Whether you're designing a gift basket for a close friend, a family member, or a corporate partner, the ability to tailor the contents ensures that your gesture will be deeply cherished.
High-Quality and Curated Selection of Gift Baskets by Flower Delivery Philippines
When it comes to expressing your emotions through gift-giving, the quality and thoughtfulness of the present hold utmost importance. All gift basket Philippines arrangements are meticulously crafted with care and precision, ensuring a truly unforgettable gifting experience for both the sender and the recipient. Let's delve into the reasons why their selection of gift baskets stands out as a testament to their commitment to excellence:
1. Handpicked Selection of Premium Items
The heart of every exceptional gift basket lies in the items it contains. Flower Delivery Philippines takes pride in handpicking each item that goes into their gift baskets, focusing on quality, uniqueness, and relevance to the occasion. From sumptuous chocolates to artisanal snacks, from fragrant bath essentials to elegant wines, every product is chosen with the utmost attention to detail. Their team of experts curates a diverse range of products to cater to different tastes and preferences, ensuring that there's a gift basket for every individual and every celebration.
Whether you send a gift basket to a gourmand who appreciates gourmet delicacies, or surprise a loved one with a pampering spa experience, Flower Delivery Philippines has a thoughtfully curated collection to suit any occasion. The assortment includes products sourced from reputable brands and local artisans, guaranteeing that each item is of the highest quality and adds a touch of exclusivity to the gift basket.
2. Impeccable Presentation and Packaging
Beyond the items themselves, the presentation of a gift basket plays a significant role in creating a lasting impression. Flower Delivery Philippines pays great attention to the aesthetics of their gift baskets, ensuring that they are impeccably presented and exude elegance. Each gift basket is arranged with care, creating a harmonious blend of colors, textures, and themes. Whether it's a vibrant and cheerful arrangement for a birthday or an elegant and sophisticated design for a corporate partner, the visual appeal of their gift baskets sets the stage for a delightful unboxing experience.
To complement the thoughtfully curated contents, Flower Delivery Philippines uses premium packaging materials to ensure the safe and secure gift basket delivery. Sturdy and attractive packaging not only protects the items inside but also adds to the overall allure of the gift basket. The attention to detail in both presentation and packaging reflects the care and consideration that goes into each gift basket, making it a truly luxurious and memorable gift.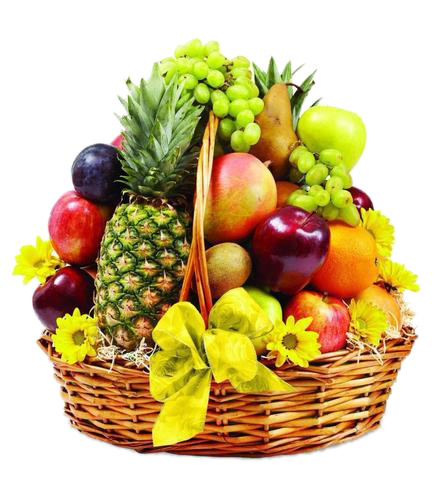 3. Customization for a Personal Touch
While Flower Delivery Philippines offers an impressive selection of pre-designed gift baskets, they understand that every occasion and recipient is unique. To cater to individual preferences and special requests, they offer the option of customization. The customization process allows you to handpick specific items to create a personalized gift basket that resonates with the recipient's personality and tastes.
By allowing customization, Flower Delivery Philippines empowers you to be the architect of your gift, infusing it with your personal touch and affection. Whether you want to add a personal note, include a special item that holds sentimental value, or choose products based on dietary preferences, the flexibility of customization ensures that your gift basket becomes a true reflection of your emotions.
4. Diverse Themes and Occasions
One of the standout features of Flower Delivery Philippines' gift basket collection is the variety of themes and occasions they cater to. From festive holiday celebrations to intimate expressions of love, their gift baskets cover the entire spectrum of human emotions and occasions. Whether you're seeking a romantic gift for your partner on Valentine's Day or a heartwarming gift for Mother's Day, their diverse range ensures that you'll find the perfect gift basket to suit the moment.
In addition to traditional gift baskets, Flower Delivery Philippines also offers themed gift sets tailored to specific interests and hobbies. These specialized gift baskets are perfect for enthusiasts of gourmet cuisine, wine connoisseurs, spa lovers, and more. By catering to diverse themes, Flower Delivery Philippines enables you to celebrate your loved ones' passions and interests, making your gift even more meaningful and memorable.
5. Consistent Quality and Freshness
Flower Delivery Philippines prides itself on maintaining a high standard of quality and freshness across all their gift baskets. Each item is sourced from reputable suppliers, ensuring that only the finest products make their way into the gift baskets. Whether it's artisanal chocolates, farm-fresh fruits, or premium wines, the commitment to quality guarantees that the recipient receives nothing but the best.
Moreover, the team at Flower Delivery Philippines regularly reviews and updates their gift basket selection to ensure that the products are current and in season. This attention to detail ensures that the gift baskets always feature fresh, in-demand items that are relevant to the occasion.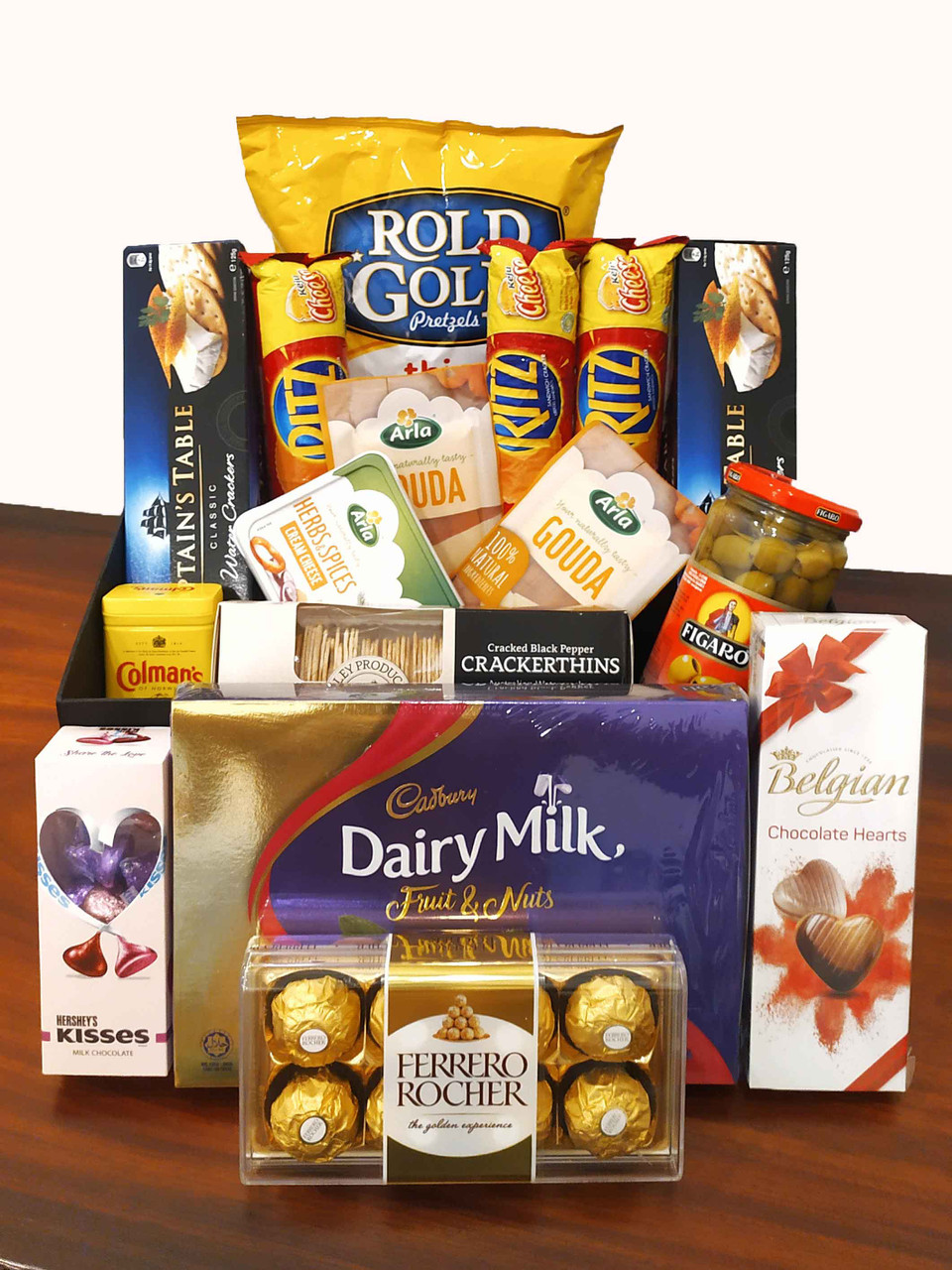 Same Day Delivery Nationwide
In today's fast-paced world, time is of the essence, and special moments often call for last-minute gestures. Understanding the value of timeliness in gift-giving, Flower Delivery Philippines offers a reliable and efficient Same Day Delivery Service, available nationwide. Whether you've forgotten an important occasion or have been caught up in a sudden turn of events, the Same Day Delivery Service ensures that your heartfelt gift reaches your loved ones on the very same day you place the order.
1. Convenience and Flexibility
The Same Day Delivery Service by Flower Delivery Philippines offers unparalleled convenience and flexibility. Life can be unpredictable, and sometimes, you might find yourself in need of a thoughtful gift at the last moment. With their Same Day Delivery option, you can rest assured that your gift basket will be prepared and dispatched promptly, saving you from any worries of late deliveries or missed opportunities.
Whether you've been reminded of a loved one's birthday at the eleventh hour or wish to surprise someone with a gesture of appreciation, the Same Day Delivery Service ensures that your gift reaches its destination without any delay. This level of convenience is especially valuable for individuals with busy schedules or those who live in different time zones.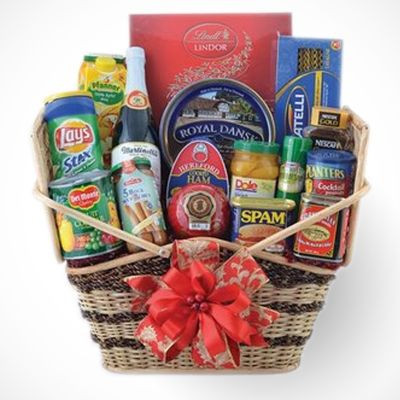 2. Nationwide Coverage
One of the distinctive features of Flower Delivery Philippines' Same Day Delivery Service is its extensive reach. While many services are limited to major cities or specific regions, Flower Delivery Philippines covers a wide network, ensuring that even remote areas can enjoy the benefits of prompt gift delivery. Whether you're sending a gift basket to Manila or to a tranquil province, their delivery network spans across the country.
The nationwide coverage extends their thoughtful services to a broader audience, making it possible for you to reach out to friends, family, and loved ones in any corner of the Philippines. No matter where your recipient is located, the Same Day Gift Basket Delivery Service ensures that your gift basket will reach them on time, making the occasion even more special.
3. Impeccable Handling and Freshness
With Same Day Delivery, some might worry about the quality and freshness of the gift. However, Flower Delivery Philippines prides itself on its efficient handling and storage practices to ensure that every gift basket is delivered in pristine condition. The team employs industry-best practices to maintain the quality of perishable items and prevent any damage during transit.
Rest assured that when you choose the Same Day Delivery option, your gift basket will arrive as if it were hand-delivered by you personally. The freshness of the items, the appealing presentation, and the heartfelt message will combine to create a moment of surprise and delight for the recipient.
4. Last-Minute Thoughtfulness
Life can sometimes get overwhelming, and we might miss important occasions or events. The Same Day Delivery Service by Flower Delivery Philippines comes to the rescue, offering you the opportunity to send a thoughtful gift even when time is running short. Whether you're expressing gratitude, celebrating an achievement, or sending sympathy, the Same Day Delivery option ensures that your emotions are conveyed promptly, reaffirming your presence in their lives.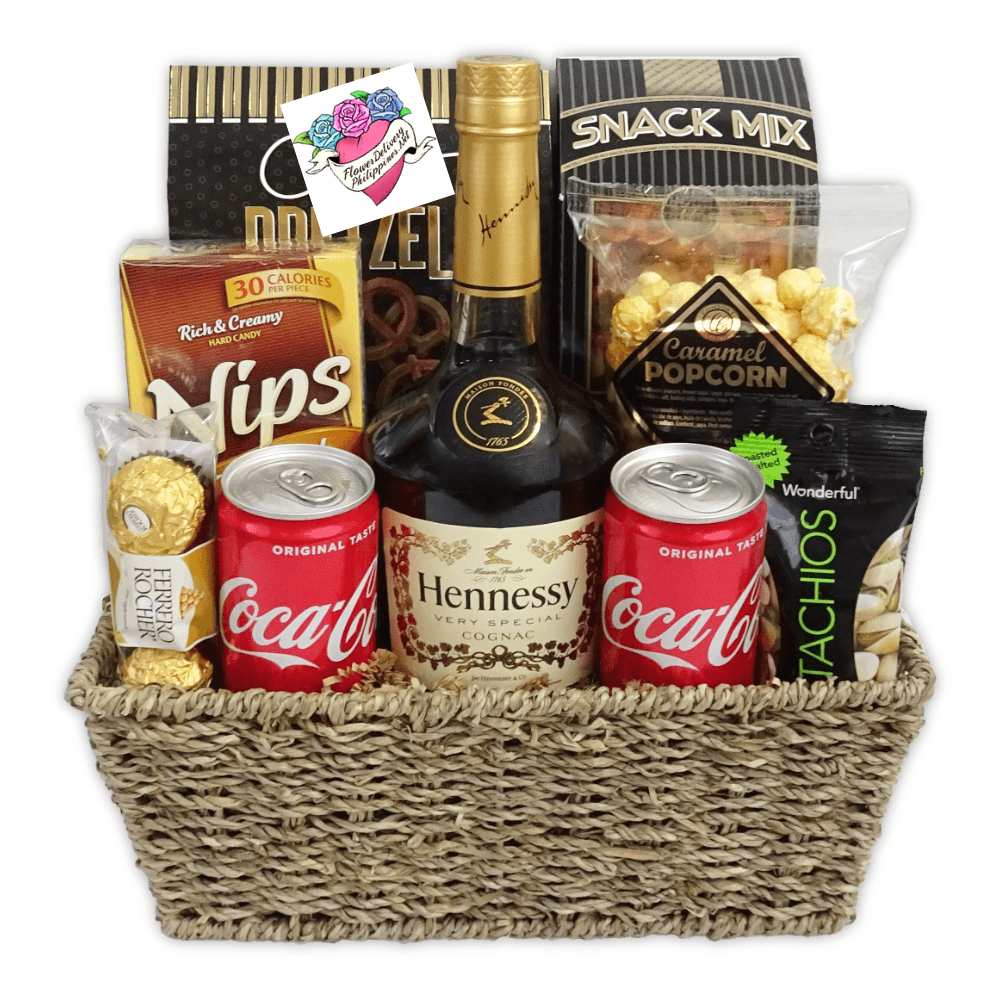 5. Express Delivery - Ensuring Timely Surprises
Sometimes, life throws unexpected surprises, and you might find yourself in need of a last-minute gift. Fret not! Flower Delivery Philippines offers express delivery services to ensure your gift basket reaches your loved ones in a timely manner, even if you're short on time. Their efficient delivery network works tirelessly to bring smiles to the faces of your dear ones on your behalf.
The express delivery service is a game-changer, especially when you want to send your warm wishes urgently. Whether you're celebrating a loved one's birthday, congratulating a friend on their achievements, or surprising a family member on a special day, the express delivery option allows you to make the moment memorable, even when you can't be physically present.
6. Lasting Memories
The ability to send a gift basket on the same day of an occasion creates lasting memories and strengthens the bond between you and your loved ones. A surprise gift delivered right on time makes the recipient feel cherished and loved, leaving an indelible mark on their heart. The joy and gratitude they experience upon receiving the gift become a cherished memory that they will cherish for years to come.
Conclusion
Gift-giving is an art that transcends cultural boundaries, and gift baskets have stood the test of time as a symbol of thoughtful giving. When words fall short, a beautifully curated gift basket can express your emotions eloquently. Flower Delivery Philippines' online store brings this age-old tradition to the digital era, offering an array of exquisite gift baskets for every occasion. So, whether you're celebrating a joyous event or comforting someone during challenging times, let the gift baskets from Flower Delivery Philippines be the messenger of your love, joy, and care.
Make every moment special by sending a Gift Basket today and witness the magic of heartfelt giving! With Flower Delivery Philippines, distance is no barrier to expressing your love and gratitude since they have a Nationwide delivery service.
Celebrate life's beautiful moments together, no matter the distance, and let your gestures of giving transcend borders and bring people closer. Choose Flower Delivery Philippines for all your gifting needs and make each occasion a cherished memory for years to come. Experience the joy of giving with gift baskets that speak volumes of love, joy, and care.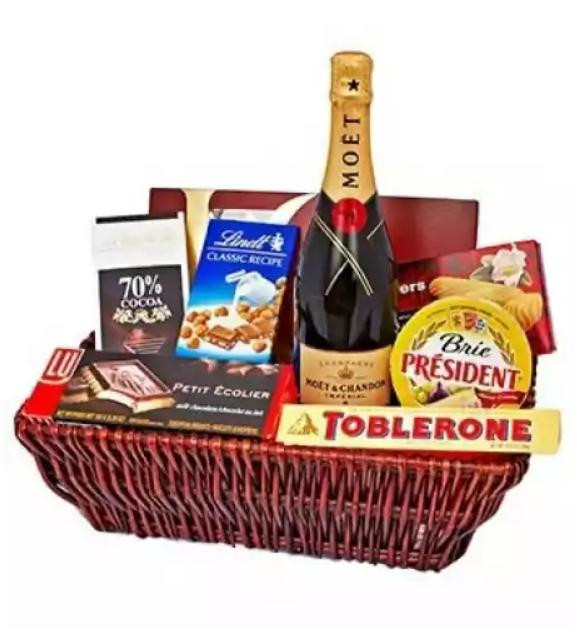 Flower Delivery Philippines takes pride in its high-quality and curated selection of gift baskets, which reflects their commitment to excellence and thoughtful gifting. Each gift basket is thoughtfully designed, using premium items and presented with elegance and care. The option of customization adds a personal touch to the gifting experience, allowing you to create a truly unique and meaningful gift for your loved ones.
Moreover, their Same Day Delivery Service ensures that your gestures of love and appreciation are never delayed, regardless of the distance. With nationwide coverage and a focus on freshness and efficiency, Flower Delivery Philippines guarantees that your gift baskets will reach your recipients on time, creating moments of joy and celebration that will be treasured forever. Celebrate life's beautiful moments together, no matter the distance, and let your gestures of giving transcend borders and bring people closer with the high-quality gift baskets and the prompt Same Day Delivery Service from Flower Delivery Philippines. Experience the joy of giving with gift baskets that speak volumes of love, joy, and care.