Flowers have an enchanting way of brightening our lives and conveying our deepest emotions. In the bustling city of Manila and the breathtaking landscapes of the Philippines, the art of flower delivery has flourished, offering a convenient and thoughtful way to connect with loved ones. Flower Delivery Philippines, an online store dedicated to floral arrangements, brings the beauty of nature and the joy of gifting together. In this blog post, we will explore the world of flower delivery in Manila and the Philippines, highlighting the exceptional services and wide range of options provided by Flower Delivery Philippines.
The Significance of Flowers in the Philippines
- A Symbolic Tradition:
Flowers hold a special place in Filipino culture, symbolizing love, respect, and celebration. From vibrant festivals to intimate family gatherings, flowers play a significant role in expressing emotions and setting the ambiance. They are used to commemorate milestones, honor ancestors, and bring joy to everyday life.
- Native Flora:
The rich biodiversity of the Philippines gives rise to a stunning array of native flowers, each with its unique beauty and symbolism. The Sampaguita, the national flower, represents purity and humility. The Waling-waling, an orchid species, is known for its rarity and elegance. Other native blooms like the Gumamela, Ylang-Ylang, and Ilang-Ilang add to the diverse tapestry of floral offerings.
- Cultural Celebrations:
Floral arrangements are an integral part of traditional Philippine celebrations. Whether it's the colorful Ati-Atihan festival, the joyful Pahiyas festival, or the solemn Flores de Mayo, flowers adorn processions, altars, and homes, infusing the air with fragrance and beauty. They signify the richness of Filipino heritage and the importance of nature's bounty.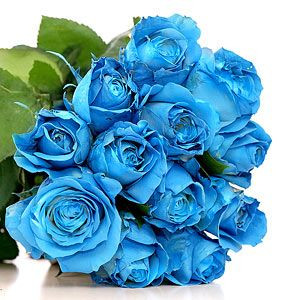 Flower Delivery Philippines: Delivering Smiles Nationwide
- Extensive Floral Collection:
Flower Delivery Philippines boasts an extensive collection of floral arrangements, catering to every occasion and personal preference. From classic bouquets of roses and lilies to exotic orchids and vibrant sunflowers, their offerings encompass a wide variety of blooms, ensuring that there's something for everyone.
- Easy Online Ordering:
With Flower Delivery Philippines' user-friendly website, ordering flowers is a breeze. Customers can conveniently browse through the diverse range of options, view detailed product descriptions, and select the perfect arrangement that suits their needs. The intuitive interface ensures a seamless and enjoyable shopping experience.
- Nationwide Coverage:
No matter where your loved ones are in the Philippines, Flower Delivery Philippines covers an extensive network to ensure that your thoughtful gesture reaches them. From the bustling streets of Manila to the pristine shores of Palawan, their reliable delivery services span across the nation, making it easy to surprise and delight those near and far.
Flower Delivery Philippines understands the importance of timely delivery, especially for special occasions and spontaneous expressions of love. With their same-day delivery service, you can rest assured that your chosen blooms will be hand-delivered promptly, ensuring that the recipient experiences the freshness and beauty of the flowers at their peak.
- Customization and Personalization
Every occasion calls for a unique touch, and Flower Delivery Philippines recognizes that. They offer customization options, allowing you to tailor your floral arrangements to specific preferences.
At Flower Delivery Philippines, they go the extra mile to ensure that your floral gift reflects your personal touch. Along with choosing specific flowers, you can also customize the arrangement style, color palette, and even add personalized messages or additional gifts. This level of personalization allows you to create a truly one-of-a-kind gift that will leave a lasting impression on the recipient.
- Expert Florists:
Flower Delivery Philippines takes pride in its team of expert florists who are passionate about their craft. With their skillful hands and creative minds, they meticulously arrange each bouquet to showcase the beauty and elegance of the chosen blooms. Their attention to detail and artistic flair ensure that every arrangement is a work of art, expressing emotions and creating a visual delight.
- Quality and Freshness:
When it comes to floral gifts, quality and freshness are of utmost importance. Flower Delivery Philippines understands this, which is why they source their flowers from trusted local growers and suppliers. This commitment to quality ensures that each bloom is vibrant, fragrant, and long-lasting, guaranteeing that your gift will be enjoyed for days to come.
The Power of Flower Delivery
- Expressing Love and Affection:
Flower delivery provides a beautiful way to express love and affection to your special someone. Whether it's surprising your partner with a bouquet of romantic roses or sending a thoughtful arrangement to a close friend, the act of gifting flowers allows you to convey your emotions in a meaningful and heartfelt manner.
- Celebrating Milestones:
From birthdays and anniversaries to graduations and promotions, flower delivery helps celebrate life's milestones in a memorable way. The vibrant colors and fragrant blossoms add an extra touch of joy and festivity to any occasion, making it even more special and unforgettable.
- Offering Comfort and Sympathy:
During times of sorrow and loss, flower delivery serves as a compassionate gesture to offer comfort and sympathy. Sending a floral arrangement or wreath to a grieving family is a way to show support and let them know that they are in your thoughts. The presence of flowers can bring solace and serve as a reminder of the beauty and resilience of life.
- Enhancing Spaces and Events:
Flower arrangements have the power to transform spaces and create an atmosphere of beauty and elegance. Whether it's decorating a wedding venue, sprucing up a corporate event, or adding a touch of nature to your home, flower delivery can enhance any space and leave a lasting impression on guests and visitors.
Same Day Flower Delivery for Last-Minute Surprises
Life is full of unexpected moments and spontaneous gestures of love and appreciation. Flower Delivery Philippines understands the importance of timely delivery, especially for those last-minute surprises. With their same-day delivery service, you can rest easy knowing that your chosen flowers will be hand-delivered promptly, ensuring that your heartfelt message reaches the recipient without delay. Whether it's a forgotten anniversary or a spontaneous expression of love, Flower Delivery Philippines is here to help you make the moment truly special and memorable.
The Timeless Elegance of Roses
Roses have long been recognized as the ultimate symbol of love and passion. With their velvety petals and enchanting fragrance, they exude timeless elegance and beauty. At Flower Delivery Philippines, you can choose from a stunning selection of rose arrangements, from classic red roses to delicate pastel hues. Whether you're celebrating a special occasion or simply want to convey your deep affection, roses from Flower Delivery Philippines are the perfect choice to express your emotions and create a lasting impression.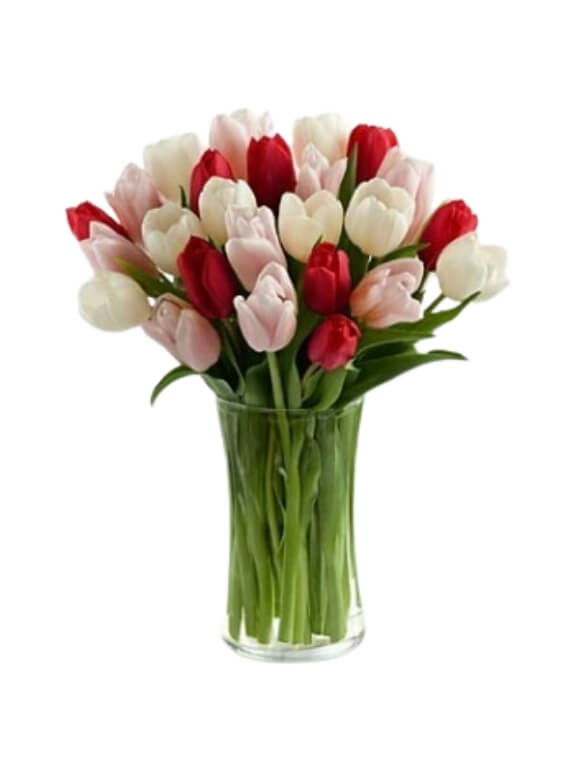 The Graceful Splendor of Tulips
Tulips are renowned for their graceful charm and vibrant colors. These elegant blooms symbolize beauty, grace, and a declaration of love. Flower Delivery Philippines offers a delightful range of tulip arrangements, allowing you to convey your admiration and appreciation in a unique way. Whether you opt for a monochromatic bouquet or a mixed-color arrangement, the beauty of tulips will captivate the recipient and bring a touch of sophistication to any occasion.
Exotic Beauty of Orchids
Orchids are synonymous with exotic beauty and luxury. These mesmerizing blooms evoke a sense of refinement and elegance. Flower Delivery Philippines showcases a variety of orchid arrangements, featuring different species and colors. From the delicate Phalaenopsis to the vibrant Vanda, these stunning flowers make a statement of sophistication and make for an unforgettable gift. Surprise your loved ones with the enchanting allure of orchids from Flower Delivery Philippines and leave them in awe of nature's artistry.
Radiant Sunflowers to Spread Happiness
Sunflowers are known for their radiant beauty and vibrant yellow petals that mirror the sun's warmth and cheerfulness. These blossoms symbolize happiness, joy, and positivity. Flower Delivery Philippines offers striking sunflower arrangements that can brighten anyone's day. Whether it's to lift the spirits of a dear friend or to express your own happiness, the sunflowers from Flower Delivery Philippines will undoubtedly bring a smile to the recipient's face and spread a ray of sunshine in their life.
Delicate Baby's Breath for Subtle Beauty
Baby's Breath, with its delicate clusters of tiny white blooms, adds a touch of delicacy and charm to any floral arrangement. These ethereal flowers symbolize innocence, purity, and everlasting love. Flower Delivery Philippines incorporates Baby's Breath into their bouquets to enhance the overall beauty and create a sense of gentle elegance. Whether used as a filler or showcased as the main attraction, the presence of Baby's Breath adds a soft and romantic touch to your floral gift.
Timeless Beauty of Lilies
Lilies are renowned for their timeless beauty and elegant blooms. With their graceful petals and captivating fragrance, lilies symbolize purity, honor, and devotion. Flower Delivery Philippines offers a stunning selection of lily arrangements, including classic white lilies and vibrant Oriental lilies. Whether you're celebrating a special milestone or expressing condolences, lilies make a powerful statement of love and respect.
Let the beauty of lilies from Flower Delivery Philippines grace your loved one's space and create an atmosphere of serenity and sophistication. Whether presented as a single stem or artfully arranged in a bouquet, lilies make a lasting impression and convey a sense of elegance that is truly unforgettable.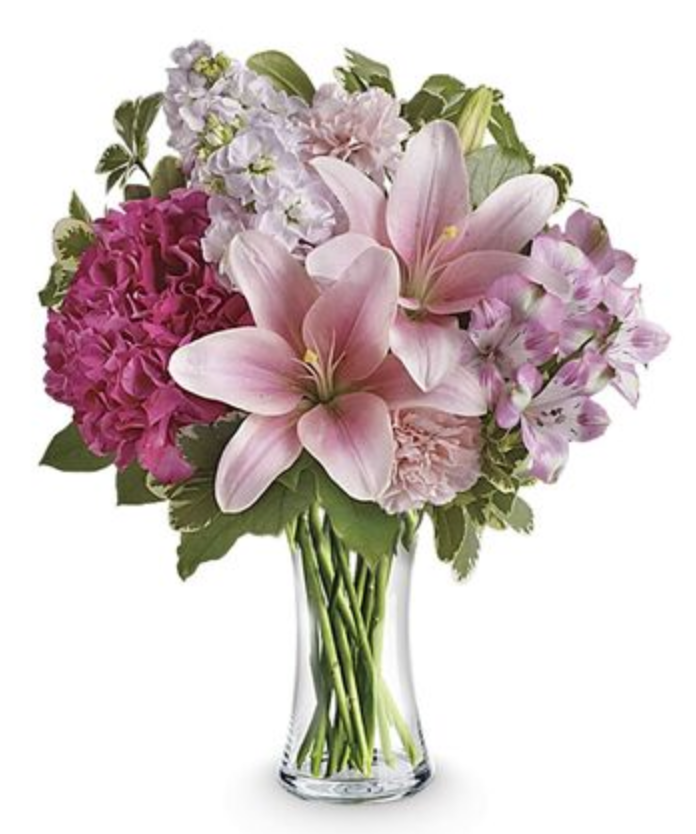 Captivating Beauty of Hydrangeas
Hydrangeas are renowned for their stunning clusters of delicate, voluminous blooms that create an enchanting display of color. These captivating flowers symbolize gratitude, abundance, and heartfelt emotions. Flower Delivery Philippines offers exquisite hydrangea arrangements that add a touch of elegance to any occasion. Whether you choose a bouquet featuring pastel shades or bold hues, the beauty and charm of hydrangeas will leave a lasting impression on the recipient, conveying your appreciation and love in a unique way.
Vibrant Gerbera Daisies for Cheerful Expressions
Gerbera daisies are beloved for their vibrant colors and cheerful appearance. These joyful flowers symbolize happiness, innocence, and optimism. Flower Delivery Philippines showcases an array of gerbera daisy arrangements, bursting with bright hues and radiance. Whether you're celebrating a birthday, sending get-well wishes, or simply want to brighten someone's day, gerbera daisies are the perfect choice. Their lively and playful nature brings a sense of joy and positivity, making them a delightful gift for any occasion.
The Timeless Appeal of Carnations
Carnations are known for their enduring beauty and wide range of colors. These classic blooms symbolize love, fascination, and distinction. Flower Delivery Philippines offers elegant carnation arrangements that exude charm and grace. Whether you opt for a monochromatic arrangement or a mixed bouquet, carnations make a lasting impression. With their ruffled petals and sweet fragrance, they add a touch of sophistication to any setting. Surprise your loved ones with the timeless appeal of carnations, a gift that conveys heartfelt emotions and makes a statement of everlasting affection.
Conclusion
Flower delivery in Manila and the Philippines through Flower Delivery Philippines offers a convenient and thoughtful way to connect with loved ones, express emotions, and spread joy and beauty nationwide. With their extensive collection, easy online ordering, same-day delivery Nationwide, customization options, expert florists, and commitment to quality, Flower Delivery Philippines stands out as a reliable and exceptional provider of floral gifts. Whether it's a romantic gesture, a celebration, or a moment of sympathy, their exquisite arrangements convey sentiments in the language of flowers. So, whether you're near or far, take advantage of Flower Delivery Philippines' services to make every occasion truly special and memorable. Let the blooms speak for you and create moments of happiness and connection that will be cherished forever.
Flower Delivery Philippines' online store offers a convenient and reliable solution for flower delivery in Manila and the Philippines. With their commitment to providing exceptional service, a wide selection of blooms, and options for customization, they ensure that every floral gift is a true reflection of your sentiments. From same-day delivery to a stunning variety of roses, tulips, orchids, sunflowers, baby's breath, and lilies, they have something to suit every occasion and taste.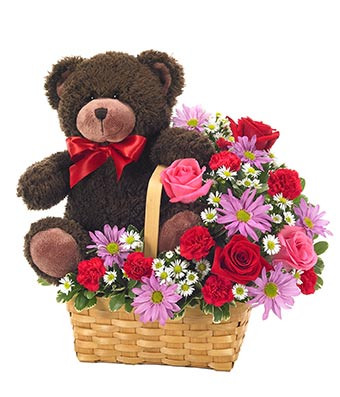 Whether you're celebrating a special milestone, expressing love and appreciation, or sending a gesture of sympathy, Flower Delivery Philippines is your trusted partner in spreading joy and beauty across the Philippines. Their dedication to quality, freshness, and timely delivery ensures that your loved ones receive the finest blooms, carefully crafted by expert florists.
Embrace the power of flower delivery and let Flower Delivery Philippines help you create cherished memories and meaningful connections through the language of flowers. With their reliable services and exquisite floral arrangements, you can make every moment extraordinary and touch the hearts of your loved ones near and far.
So, whether you're in Manila or anywhere in the Philippines, trust Flower Delivery Philippines to deliver your heartfelt message with the beauty and grace of flowers. Explore their online store today and discover the joy of gifting through their exceptional flower delivery services.