Flower Delivery for Father's Day: Celebrate Dad with a Thoughtful Gesture
Father's Day is a special occasion to honor and appreciate the significant role that fathers play in our lives. It is an opportunity to express gratitude and love towards our dads for their unwavering support and guidance. One of the best ways to convey our feelings is through a thoughtful gift. This Father's Day, surprise your dad with a beautiful bouquet or a plant delivered right to his doorstep. Flower Delivery Philippines is here to assist you in finding the perfect floral arrangement to make your dad's day truly memorable.
The Significance of Father's Day:
Father's Day is celebrated worldwide on different dates, but the essence remains the same – showing appreciation for fathers and father figures. It's a day to honor their love, dedication, and sacrifices. Whether it's your biological father, stepfather, grandfather, or any other father figure in your life, Father's Day provides an opportunity to acknowledge their contributions.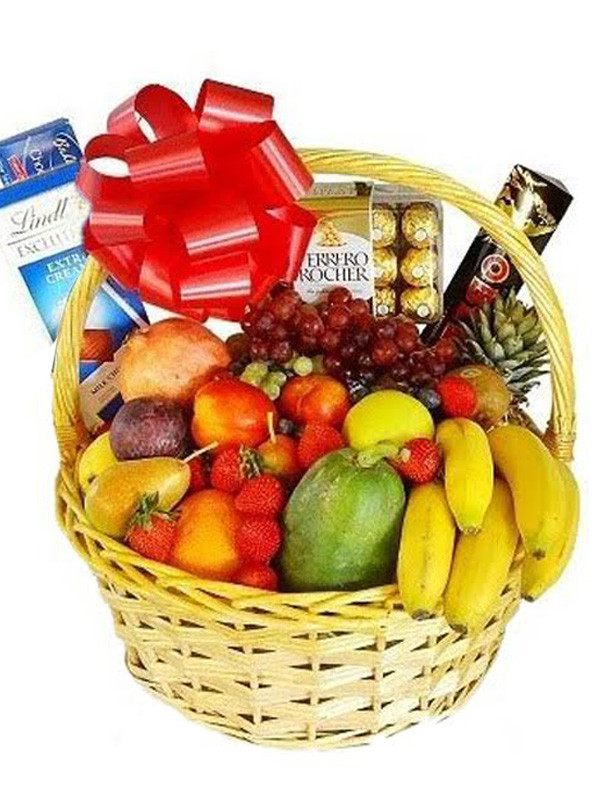 Why Choose Flower Delivery for Father's Day?
Flowers have a language of their own, and they can convey emotions and sentiments better than words alone. By opting for flower delivery, you can make your dad feel special and loved, even if you're miles away. Flower Delivery Philippines offers a wide range of options to suit every dad's taste and style. From vibrant bouquets to elegant orchids, there's something for everyone.
Exploring the Flower Delivery Options:
a. Bouquets for Father's Day: A bouquet is a classic choice that never fails to impress. You can select a bouquet with your dad's favorite flowers or choose an arrangement with masculine colors and bold textures. Consider including sunflowers, lilies, or a mix of vibrant blooms to brighten his day.
b. Orchids for Father's Day: Orchids are elegant and sophisticated, making them an excellent choice for dads who appreciate beauty and refinement. They symbolize strength and luxury, making them the perfect gift for a father who exudes these qualities.
c. Potted Plants: If your dad has a green thumb or enjoys gardening, a potted plant can be a lasting gift that he can nurture and care for. Consider gifting a low-maintenance plant like a succulent or a bonsai tree, which will serve as a reminder of your love and thoughtfulness.
Benefits of Flower Delivery Philippines:
Choosing Flower Delivery Philippines ensures a hassle-free experience and numerous advantages, including:
Wide Selection: The online store offers an extensive range of floral options, allowing you to find the perfect arrangement for your dad's taste and preferences.
Convenience: With just a few clicks, you can place an order and have it delivered to your dad's doorstep, regardless of your location.
Freshness Guaranteed: Flower Delivery Philippines takes pride in providing fresh and high-quality flowers, ensuring that your dad receives a stunning bouquet that lasts longer.
Timely Delivery: Deliveries are prompt and reliable, ensuring that your gift arrives on time to surprise your dad and make his day extra special.
Personalizing Your Father's Day Gift:
To make your gift even more meaningful, consider personalizing it with a heartfelt message or a special touch. Flower Delivery Philippines allows you to add a customized note or select from a range of complementary items like chocolates, balloons, or personalized gift cards for your Father's Day gifts.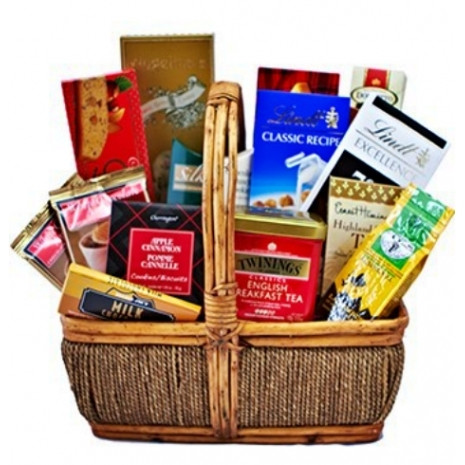 Expressing Gratitude and Love:
Father's Day is not just about the gifts; it's about expressing gratitude and love for all the moments your dad has been there for you. Along with the flowers, take some time to reflect on your relationship with your dad and write a heartfelt message. Share memories, express appreciation for his guidance, and let him know how much he means to you. Your words will undoubtedly touch his heart and make the gift even more meaningful.
Supporting Local Businesses:
When you choose Flower Delivery Philippines, you are not only surprising your dad with a beautiful gift but also supporting local businesses. By opting for a local online store, you contribute to the growth of the community and help sustain local florists. It's a win-win situation where you can make a positive impact while expressing love for your dad.
Planning Ahead for Father's Day:
To ensure a seamless experience and timely delivery, it's essential to plan ahead for Father's Day. Mark the date on your calendar and browse through the Flower Delivery Philippines website to explore the available options. Consider factors such as your dad's preferences, delivery location, and any special requests you might have. By planning in advance, you can avoid last-minute stress and ensure a memorable Father's Day celebration.
The Joy of Surprise:
Imagine the delight on your dad's face when he receives an unexpected gift on Father's Day. The element of surprise adds an extra touch of excitement and happiness to the occasion. With Flower Delivery Philippines, you can arrange for the flowers or plant to be delivered at the perfect moment, whether it's early in the morning or during a family gathering. Seeing your dad's genuine smile and surprise will be a cherished memory for both of you.
Beyond Father's Day:
While Father's Day is a specific occasion, showing appreciation for your dad should extend beyond a single day. Take this opportunity to reinforce the bond you share and make a commitment to spend quality time together throughout the year. Plan activities that your dad enjoys, have meaningful conversations, and make an effort to be there for him, just as he has been for you.
Thoughtful Gesture for Distant Dads:
In today's fast-paced world, it's not uncommon for families to be separated by distance. If you're unable to be physically present with your dad on Father's Day, flower delivery becomes an even more meaningful gesture. Regardless of whether you're in a different city or even a different country, Flower Delivery Philippines can bridge the gap and make your dad feel loved and remembered. Distance shouldn't hinder your ability to express your appreciation, and sending flowers is a thoughtful way to show that you're thinking of him, no matter the miles between you.
Supporting Different Styles and Tastes:
Every dad is unique, with his own individual style and preferences. Flower Delivery Philippines understands this diversity and offers a wide range of options to cater to different tastes. Whether your dad has a penchant for bold and vibrant arrangements or prefers more subdued and elegant designs, you'll find the perfect match. The variety of flowers, colors, and styles available ensures that you can personalize your gift to suit your dad's personality and make it truly reflective of his taste.
Enhancing the Flower Delivery Experience:
Flower Delivery Philippines goes beyond simply sending flowers; they strive to provide an exceptional experience for both the sender and the recipient. With user-friendly online ordering systems, you can easily navigate through the website, select the desired floral arrangement, and add any extra touches to make it extra special. The convenience and efficiency of their service make the entire process smooth and hassle-free, leaving you with peace of mind and the certainty that your dad will receive a beautiful gift.
Customization Options:
To make your flower delivery even more personalized, Flower Delivery Philippines offers various customization options. You can choose from different sizes and arrangements, select specific flowers, and even add complementary items to your order. Adding a heartfelt message on a personalized card or including your dad's favorite chocolates alongside the flowers can elevate the gift and make it more unique. These customization options allow you to tailor the delivery to your dad's preferences and create a truly memorable Father's Day surprise.
Supporting a Sustainable Choice:
In addition to providing exquisite floral arrangements, Flower Delivery Philippines is committed to sustainability. They source their flowers responsibly, ensuring that they come from eco-friendly farms and follow sustainable practices. By choosing their services, you're not only expressing your love for your dad but also contributing to a greener future. The commitment to sustainability reflects a shared value system and shows that you care about the environment as well.
A Lasting Reminder:
Flower delivery for Father's Day doesn't have to be limited to fresh cut flowers. Consider gifting a potted plant that will continue to thrive and serve as a lasting reminder of your love and appreciation. Plants symbolize growth, resilience, and longevity, which are qualities often associated with fathers. Each time your dad looks at the plant, he will be reminded of the special bond you share and the heartfelt gift you gave him on Father's Day.
The Power of Surprise:
Surprising your dad with a flower delivery on Father's Day adds an element of excitement and anticipation to the occasion. Even if your dad expects a gesture of appreciation, the element of surprise elevates the experience. The moment he receives the flower delivery will be filled with joy and warmth as he realizes the effort and thoughtfulness behind the gift. Surprising your dad shows that you went the extra mile to make him feel special and loved.
Spreading Love and Joy:
Father's Day is not limited to celebrating your own dad; it's also an opportunity to honor father figures and mentors who have made a significant impact on your life. Consider sending flowers to a fatherly figure who has played a crucial role in shaping your personality and helped you be a better person.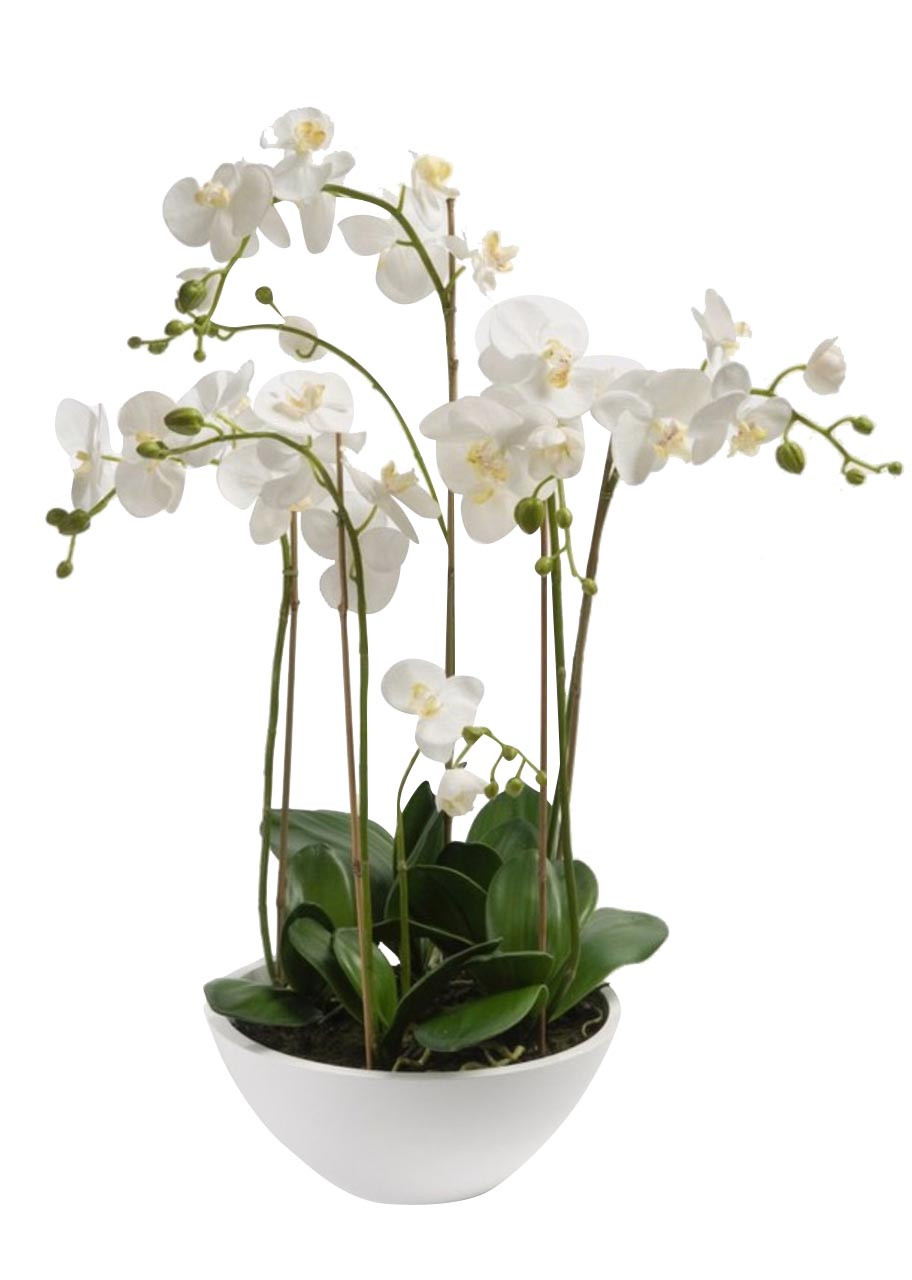 A Touch of Elegance with Orchids:
When it comes to elegance and sophistication, orchids are an excellent choice for Father's Day. These exquisite flowers symbolize strength, luxury, and beauty. Orchids come in a variety of colors and shapes, allowing you to select the perfect arrangement that resonates with your dad's style. Whether you opt for a classic white orchid or a vibrant, eye-catching variety, the gift of orchids will add a touch of refinement to your dad's living or workspace.
Expressing Sentiments Through Color:
Flower colors hold significant meanings and can convey specific sentiments. When choosing a floral arrangement for Father's Day, consider incorporating colors that hold significance for your dad. For instance, if he has a favorite color or if a particular hue represents a special memory or shared interest, incorporating that color into the bouquet can add a personal touch. The thoughtful inclusion of meaningful colors will demonstrate your attention to detail and show your dad that you truly understand and cherish his unique preferences with these Father's Day flowers.
Supporting Local Flower Farmers:
By choosing Flower Delivery Philippines, you're not only supporting a local business but also contributing to the livelihood of local flower farmers. The online store collaborates with local growers and suppliers to ensure the freshest blooms are available for delivery. Your purchase helps sustain the local flower industry and supports the hardworking individuals who cultivate these beautiful blooms. It's a way to give back to the community and contribute to the local economy while making your dad's Father's Day extra special.
Creating Lasting Memories:
The act of sending flowers for Father's Day goes beyond the gift itself. It creates lasting memories that both you and your dad will cherish. The sight and fragrance of the flowers will be associated with the love and appreciation you expressed on this special day. These memories can be revisited and shared, fostering a deeper connection between you and your dad. Flowers have a way of evoking emotions and triggering memories, making them a powerful tool for creating meaningful and lasting experiences.
The Importance of Self-Care:
Father's Day is not only an opportunity to express gratitude to your dad but also to encourage him to prioritize self-care. Men often neglect self-care, focusing on their responsibilities and the well-being of their loved ones. By gifting your dad a beautiful floral arrangement, you remind him of the importance of taking care of himself and enjoying life's simple pleasures. The presence of flowers can create a calming and soothing atmosphere, encouraging relaxation and rejuvenation.
The Perfect Accompaniment:
Alongside the floral arrangement, consider including an additional item to complement the gift and enhance the overall experience. Flower Delivery Philippines offers a range of add-ons such as chocolates, gourmet treats, or even a bottle of wine. These thoughtful additions can elevate the gift, allowing your dad to indulge and savor the moment. Consider his preferences and interests when selecting the perfect accompaniment, ensuring that it aligns with his taste and brings an extra element of joy to his Father's Day celebration.
A Lasting Bond:
Father's Day serves as a reminder of the unbreakable bond between a father and child. It's a day to honor the love, support, and guidance that dads provide throughout their children's lives. Flower delivery offers a tangible expression of that bond, allowing you to show your dad just how much he means to you. It's a way to celebrate the past, appreciate the present, and strengthen the bond for the future.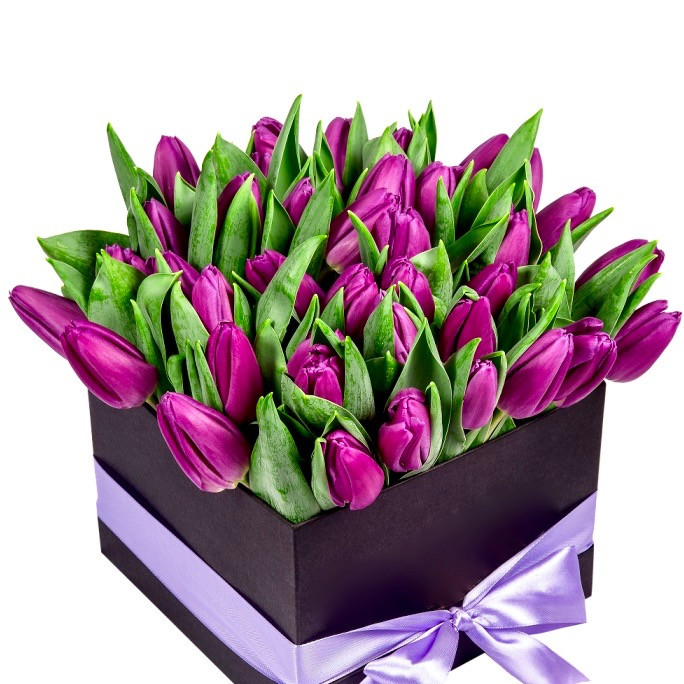 Connecting Hearts Across Distances:
In today's globalized world, it's common for families to be spread across different cities or even countries. However, physical distance should never hinder the expression of love and appreciation on Father's Day. Flower Delivery Philippines allows you to bridge the gap and connect hearts across distances. With just a few clicks, you can send a beautiful bouquet or plant to your dad's doorstep, no matter where he is. The joy and surprise he'll experience upon receiving the gift will be priceless and will create a sense of closeness despite the miles between you.
The Power of Fragrance:
Flowers not only captivate with their visual beauty but also enchant with their exquisite fragrances. Each flower carries its unique scent, and certain aromas can evoke specific emotions and memories. Consider selecting flowers with fragrances that hold significance for your dad. Whether it's the nostalgic aroma of roses or the fresh and invigorating scent of lilies, the fragrance of the flowers will fill the air and create an enchanting atmosphere that lingers long after the initial surprise.
Embracing Father's Day Traditions:
Father's Day is a time-honored tradition that allows us to pause and reflect on the role of fathers in our lives. By embracing this tradition and participating in the act of gift-giving, you reinforce the importance of fathers and the impact they have on their children. Flower delivery for Father's Day becomes a cherished tradition that strengthens the bond between you and your dad, creating a shared experience that both of you can look forward to each year.
Honoring Fathers' Diverse Interests:
Fathers come in all shapes and sizes, with diverse interests and hobbies. Flower Delivery Philippines acknowledges this diversity and offers a wide selection of arrangements.
Conclusion:
Send a thoughtful gift such as flowers, an orchid plant, or a gift basket full of goodies for Father's Day and express your love and gratitude for your dad. With their wide selection of beautiful floral arrangements, efficient delivery services, and commitment to sustainability, Flower Delivery Philippines is the perfect choice for sending a thoughtful and meaningful gift.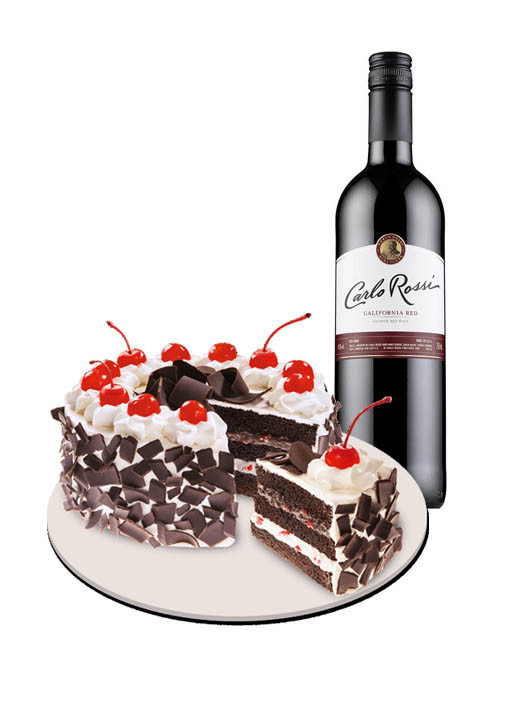 Whether you're celebrating Father's Day with your dad in person or from afar, flower delivery allows you to make a lasting impression and show your dad just how much he means to you. The vibrant colors, delicate fragrances, and elegant designs of the flowers will evoke emotions and create a sense of joy and appreciationBy supporting local businesses and sustainable practices, you contribute to the growth of the community and help sustain the local flower industry. Flower Delivery Philippines not only offers stunning arrangements but also provides an exceptional experience, ensuring that your gift is delivered with care and precision.
Remember, Father's Day is not just about the gifts themselves; it's about the sentiment behind them. Take the time to personalize your gift, write a heartfelt message, and create lasting memories with your dad. Whether you choose a bouquet of his favorite flowers, an elegant orchid, or a potted plant, the gift will serve as a beautiful reminder of your love and gratitude.
This Father's Day, let Flower Delivery Philippines be your partner in celebrating the incredible role of fathers in our lives. Surprise your dad with a thoughtful and meaningful flower delivery, and make this day an unforgettable experience for both of you. Show your dad how much he is loved, appreciated, and cherished, not just on Father's Day but every day of the year.