Get ready for the ultimate Ferrero bouquet selection in the Philippines, now with free same day delivery in all Metro Manila areas.
Flower Delivery Philippines also delivers the same day you order within Greater Metro Manila and the next day in the Philippines Nationwide in most areas of Luzon, Visayas and Mindanao.
Tasty Ferrero Bouquets for your Unique Gift Choice
If you are searching for a unique gift for your special someone, you will find different curated products from Flower Delivery Philippines. From traditional gifts to extraordinary, our flower and Ferrero bouquet delivery webstore based in Manila, Philippines, offers a wide selection of floral arrangements and gift packages that will suit every taste. If you want to send a Thank you Gift, or let someone know how special they are to you, nothing says it better than with a bouquet of thoughtful Ferrero chocolates, handcrafted to amaze your loved ones.
This sweet chocolate bouquets are made of gourmet Ferrero Rocher chocolates that will surely be appreciated and enjoyed by recipients from all walks of life.

From time to time, this question pops up: "What will you do if you want to show how sweet and thoughtful you are, but your special someone sees flowers as impractical?"
Both pleasing to the eyes and to their taste buds, the Ferrero Bouquet is the answer to your dilemma of gifting recipients who see flowers as something that will wither and die. Ferrero bouquet will delight your recipient who would rather have something that they can truly enjoy and experience.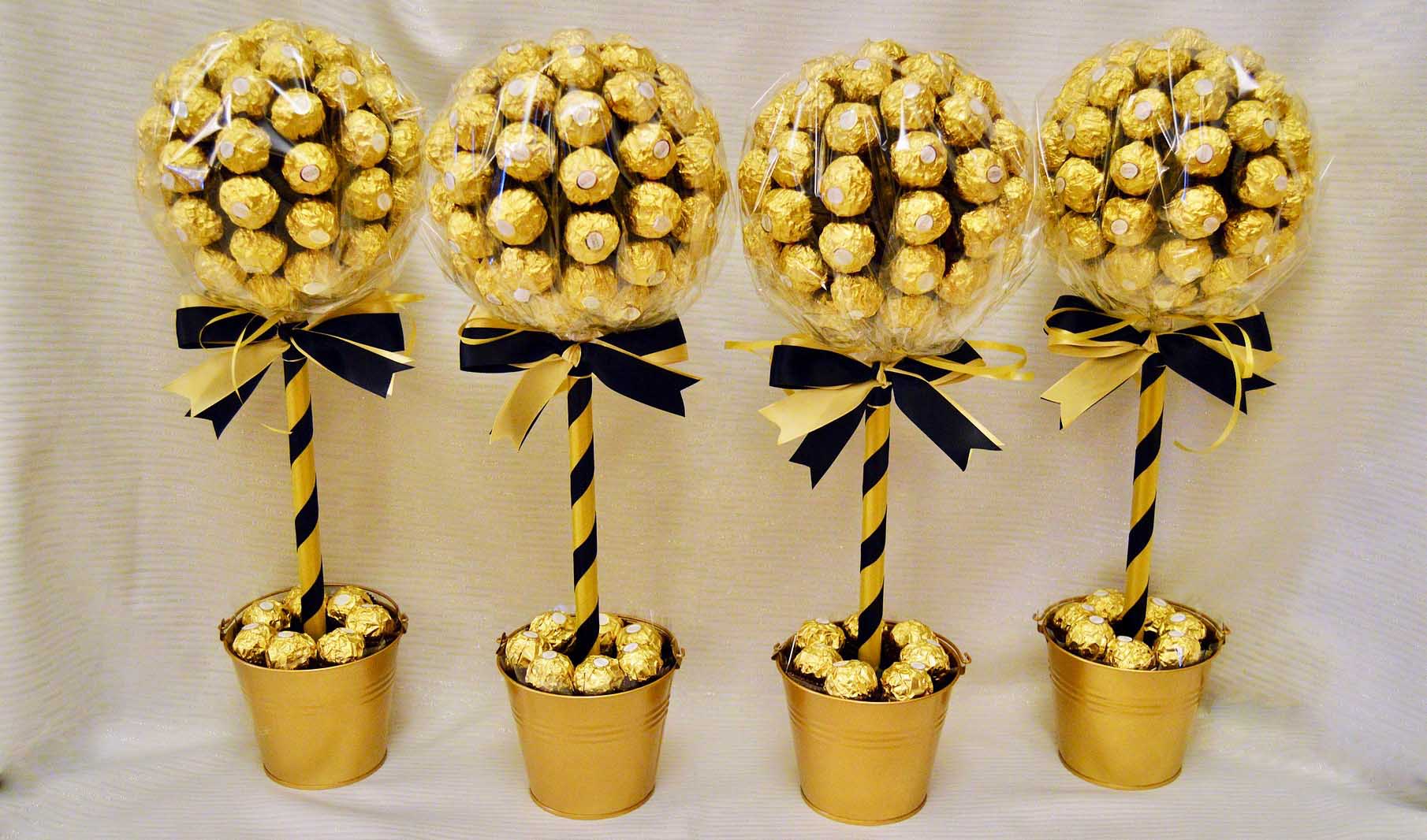 Ferrero Bouquets are perfect for Table Settings
Our Ferrero bouquets will make an ideal table setting for wedding receptions, birthday parties, retirement parties, mother's day, anniversary celebrations and corporate events. It can also be an ideal gift for a birthday, a Get Well gift, and an "I'm Sorry" message.
New parents would feel special with this innovative bouquet. The occassions on giving Ferrero bouquet as gifts are endless. Flower Delivery Philippines carries a wide variety of gift packages and arrangement with Ferrero bouquets. What's special about them is that they are mouth watering treats which doubles as a creative traditional bouquet.

Getting these attractive sweet delights for those people in your list is easy. Thus, whether you don't have the time to shop for a birthday present, get well need, or Christmas gifts or for other special days, you'll just have to head to our online store's category Ferrero Bouquet Philippines. You are just a couple of clicks away to get a Ferrero bouquet delivered in Manila or wherever your loved ones are in the Philippines. What are you waiting for? Flower Delivery Philippines in Manila is the ideal option for you. Our edible creations of chocolate sweets in bouquets are certain to delight anyone receiving them. Our gift of food is a conventional idea and continues to grow, which makes these bouquets of sweet foods the ideal gift for everybody. Not just are these festive and beautiful, but they are also stylish and distinctive in their creative arrangements.
It's hard to go wrong with giving Ferrero bouquet as a gift because almost everyone loves chocolates. It is tasty and irresistible and would surely be a hit among your loved ones. Impress them with this sweet adorable unique bouquet!
There is no need to wait for an occcassion to send someone your love. Suprise your loved ones with FlowerDeliveryPhilippines.net's Ferrero bouquets! Getting unexpected gifts creates and adds sentimental value to your message of love and thoughts and would surely leave a long lasting impression to your loved ones.
Order today and make someone smile!